Getting Started
I just thought I would pop in and write about my progress, which is not that great. I'm having a horrible time deciding what to knit.
Knitting Pattern Central
has so many to choose from that I can't decide. It doesn't help that I haven't had 2 minutes to myself lately.
Looking over my options, I think I might have decided to knit these: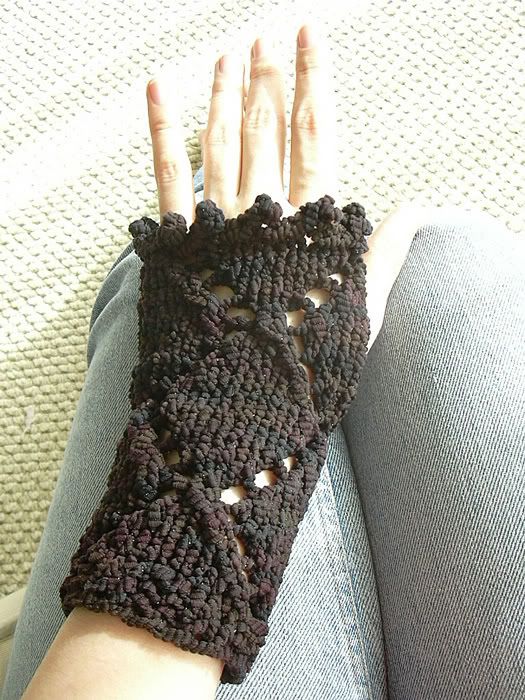 (Click on the picture to link to the pattern.)
I think I might make these into some mittens. What do you guys think? I think I have some good options for yarn at home in the colors that someone ;-) requested.